Seven Tips to Enhance Romance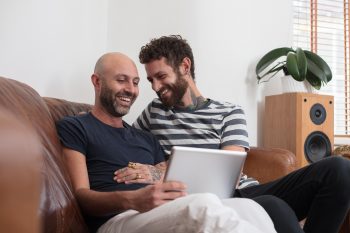 Roses. Kisses. Candlelight dinners. Valentine's Day is here, and romance is in the air. But is Valentine's Day only about giving flowers, candy, and cards? Definitely not! Romance does not have to be complicated (or expensive). Simply doing special things for the one you care about most can add sparkle and spice. The way you interact, communicate and show respect for your mate can greatly improve a relationship and increase intimacy and romance.
Below are seven suggestions to boost the romance in your relationship. While these tips don't necessarily come in a box, they are still gifts to give to your significant other and your relationship. Choose one tip for each day of the week, or come up with some on your own, and see where your relationship is in a week!
Respect each other as individuals and adults. Keep mindful of your partner's needs, desires and boundaries.  Respecting someone demonstrates you feel they are worthy and deserving of consideration and appreciation. Receiving respect compliments your self-esteem and adds to your confidence. Having mutual respect in a relationship is a core factor that invariably increases romance because you feel accepted for the person you are.
Offer something to improve their day. When you have respect for someone, you naturally want to offer something of yourself to make their day a little better. You can surprise your partner with a favorite meal or outing, or do something as simple as running an errand from their list. The best gifts are your support, time and attention. Ask yourself what you can do to be loving and helpful to your mate each day.  You can also offer the temperaments of patience and understanding.
Make quality time for each other. Busyness can be a romance-buster. Just as you allot time to have your car maintained, your hair cut or your poodle pampered, you must schedule uninterrupted quality time to share your life and love. Show that you value the relationship and be willing to put some to-do items aside. This opens the door to a closer relationship where romance has the opportunity to bloom.
Appreciate your mate. It is important to show appreciation for the little and large ways your partner gives to the relationship. Notice their efforts, strengths and the sacrifices they make, and let your partner know how their behavior positively impacts you. Take note of the contributions they make, and find something each day for which you can say "thank you." You'll see that attitude and romance will be improved.
Negotiate wants, desires, ideas, and plans. Be willing to try something new, and remain open to discussing different views and options. Any great long-term partnership is filled with continuous negotiation. Be willing to share opinions about what to do or how best to be together. Inflexibility and insisting on having things your own way will likely limit your partner's expression of genuine love and romance.
Communicate openly. The healthiest relationships have open and honest communication. Show the other person that you want to really hear them. Listen for understanding. If one partner feels limited in speaking or sharing, true romance does not have a place to emerge.
Encourage each other. Life can be tough. How can you lift up and support each other? It could mean being supportive of your partner's work, projects or plans. Let your partner know you believe in them. Also, ask for support and encouragement for what you need. A partnership is about being compassionate and helping one another. Encouraging each other is a boost to the relationship and the romance!
If you feel that you need extra help managing your relationship, Centerstone is just a phone call away. Call us at 1-877-HOPE123 (877-467-3123) or visit centerstoneconnect.org to get connected with care.
---
---