Six Secrets of Great Relationships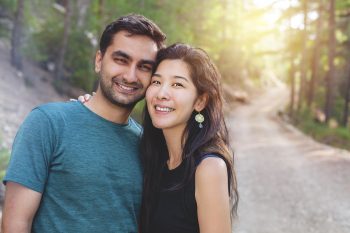 What are the essential qualities of a great and healthy relationship? Communication and conflict resolution skills are certainly at the top of the list. But there are other skills and simple secrets to keep your relationship healthy and thriving. Below are six to consider:
1) Share secrets
The best relationships involve friends who are open and honest with each other. They are not afraid to share parts of themselves with their partner. A strong sense of safety and trust is necessary for sharing secrets with each other – secrets that reveal your greatest interests, desires, dreams and disappointments. Being vulnerable increases intimacy and strengthens the relationship bond. Honor each other by being a safe place for your partner to share their secrets.
2) Cultivate common interests
Spending quality time together is crucial. This time can be with friends, dining out, attending a sporting event, or cuddling together while watching a favorite movie. The event is not what is important. Just being together and doing something that you both enjoy will build a stronger relationship. Be creative in cultivating common interests. Inquire about your mate's hobbies and interests. Be open to learning something new, and share ideas with each other about common activities and interests. This will keep the fun in the friendship!
3) Pursue personal passions
As important as it is to spend quality time together, it is equally important to give your mate time to do something they enjoy independently. You must maintain a healthy sense of "self" in any relationship. Reflect on your own forgotten hobbies, and dive into personal pursuits that unleash your passions and unique gifts. Whether it's playing a musical instrument, baking, or bowling, allow yourself some time to enjoy life apart from your partner. You will then feel renewed and refreshed as a couple!
4) Show support
Actions and words that show support of each other are keys to a great relationship. Find ways to validate your respect for each other. Remind him (or her) that he is a wonderful mate, husband, and father (whichever applies). Lavish him with compliments, kind words that are often assumed and not spoken. When the other person fails or simply feels down or insecure, your encouragement is an opportunity to build them up by showing your sincere support. This is a blessing of a partnership – having your mate remind you of your greatness, in good times and in bad.
5) Forego the fairytale
When couples first get together, everything is new and exciting. They overlook the little annoying things the other person does and perhaps maintain a fairytale that all imperfections will disappear. Having unrealistic expectations about who the other person "will become" or how ideal the relationship will always be destined for disaster. Great relationships require ongoing effort based upon the love and values shared. Allow for shortcomings, and be flexible as you work to create and maintain a great –but real– relationship.
6) Release resentments
When you cannot let go of your guilt, regrets and resentments, there might as well be a chain connecting you to the past. Be willing to forgive and learn from relationship mistakes that will certainly occur. Living in a pain-filled past and harboring (what may be justified) resentments breeds a bacteria that stifles the growth of any relationship. What resentments should you release?
If you or someone you know would like to strengthen their marriage or other relationships, Centerstone can help. Contact us at centerstoneconnect.org or call 1-877-HOPE123.
---
---