Supporting Caregivers' Mental Health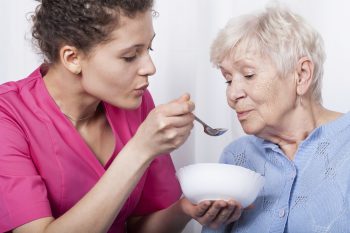 Have you ever given thought to how much work caregivers do? Caregivers are willing to set aside their own needs to support and assist another person. Traditionally, the caregiver role is filled by close friends, loved ones, or career caregivers that help those living with injuries, illnesses, or disabilities. Caregivers provide stability and structure in areas such as handling medication, transportation for employment or appointments, and assist in managing bill and utility payments, among other daily activities.
According to the National Alliance for Caregiving, unpaid mental health caregivers spend an average of more than 30 hours per week assisting their loved ones, while paid mental health caregivers spend an average of more than 50 hours per week helping their patients. Due to caregivers' extended hours, it may be increasingly difficult to recognize when they are beginning to show signs of stress or burnout. Some symptoms include fatigue, low energy, lack of motivation, and increased symptoms of anxiety or depression. "Caregivers often overlook their own needs because they feel that the individual's needs outweigh their own," says Helen Blackburn, Executive Director of Vocational and Residential Services at Centerstone.
Caregivers experience unique demands that might result in a challenging work environment. This is why it is essential to check in with yourself to notice when you might feel stressed or burned out. When someone providing care feels mentally or physically unwell, it can impact your well-being and reflect on the care you give. "Caregivers are generally more likely to experience stress and burnout due to the challenging work they do. In these roles, people are often viewed as steadfast and infallible, and the typical cues we understand as burnout can be disregarded," says Blackburn.
Although it is part of human nature, it is impossible to manage and take care of everything on your own. "In order to be the best caregiver that you can be, it is necessary to carve out time for yourself and know that it is not selfish to take care of your own needs," says Becky Stoll, Senior Vice President of Crisis Services at Centerstone. It isn't easy to learn how to balance time to manage your own well-being, so try to use these tips to help:
Seek support. It's important to be observant and notice where you might need help. There are people that care about you and your well-being that will help you. Create a schedule with coworkers, family members, or friends to help ensure you get a break to rest and reset.
Set boundaries. Find your limitations, begin setting boundaries and learn to stick to them. It is not selfish to take time away to focus on enjoyment or relaxation. Acknowledging your needs will not only increase your physical and mental well-being, but it will make you a stronger caregiver too.
Research resources. Try to use educational tools to learn what resources are available to you. Learn which local resources offer support groups, and use that to your advantage. It might benefit you to talk with other caregivers about what their journey has been like for them.
Remember to reach out for help when you feel overwhelmed, and know that it is not selfish to also care for your needs.
If you or someone you know is struggling with balancing time for their mental health, Centerstone can help. Call 1-877-HOPE123 (1-877-467-3123) for more information about our counseling services.
---
---