What makes a great foster parent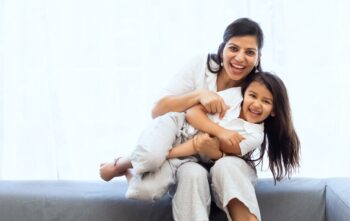 People are often hesitant about entering the world of foster care. Even if fostering is something they want to do, there are a variety of reasons they may feel unqualified to do so. So, what makes someone a great foster parent?
Diversity is important
It is important for any program to have a diverse group of foster parents. The only requirements are that the family be able to pass criminal and sex offender background checks, be financially and emotionally stable, has adequate bedroom space and has the desire to provide a temporary safe, loving home to children.
What if I have a different racial or ethnic background from a child? Every effort is made to place children in a home of race and culture similar to their own. This is why we need a diverse group of families.   If a placement that is similar in race and culture is not available and we do place a child in a home that looks different from their prior experience, we train families about the importance of being culturally competent so that they can help the child feel comfortable and offer opportunities to maintain aspects of their culture such as religion, dress and celebrations.
What if I'm not married? There is no marital status requirement to be a great foster parent. You may be single, married, in an unmarried relationship, widowed or of any other relationship status to foster. While you don't need to be married to be a great foster candidate, it is beneficial to have a good support network around you. "It's best for the child and for yourself to have people in your life you can rely on to assist with childcare needs, appointments or anything else, just as you would for your own children," says Lynne Carter, MS, CTRS, Director of Foster Care Select for Centerstone.
Do I have to make a certain amount of money? There is no specific income requirement to become a foster parent. The only requirement is that you are able to meet all of your own financial obligations without assistance from foster care per diem. Each child in foster care is given a per diem to provide some reimbursement for the expenses of caring for that child. They also have Medicaid, which covers their medical care and any mental health services they receive.
What really matters
Being a great foster parent isn't about where you come from or what place in life you're in. What matters most is that you have a strong desire to provide a temporary, loving and safe home to children. Being "right for the job" is about mindset.
The goal of reunification. Remember that the ideal goal for most foster care situations is reunification with their biological parents when their homes are strengthened. "We provide training and in-home support to families to learn how to parent children who have experienced trauma," says Lynne Carter. Some cases may eventually lead to adoption if the family is unable to provide a safe and healthy environment for the child to return to.
Be in it for the long haul. Commitment is crucial. When you decide to become a foster parent, it is best to not have one foot out the door. Even though the goal is to reunite children with biological families, that process may take time. We want all children to experience a safe, loving home during their time in foster care, and consistency is the best way to ensure this. Be all-in.
What if I feel overwhelmed? Centerstone's therapeutic foster care program is designed to be much more supportive to foster parents and the children we serve than traditional foster care. Each home is assigned a Family Support Specialist and a program supervisor, who are all part of a treatment team that supports, trains and mentors families in our program. We use evidence-based practices to prepare our foster parents for whatever situations may arise during their foster care journey. To learn more about Centerstone's foster care services, visit centerstonefamilies.org.
---
---