New Directors Named In Illinois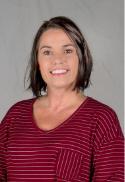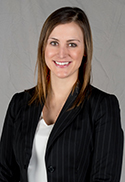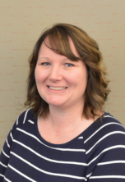 Centerstone in Illinois recently promoted Andrea Quigley, Emily Dellamano and Megan Klaas as directors.
Andrea Quigley | Clinical Director | Centerstone in Illinois
Andrea will oversee the Medication Assisted Treatment (MAT) clinic implementation and grant in her new role as clinical director. She will also oversee customer care services and outpatient counseling services for Carbondale, Marion and West Frankfort outpatient offices, and the Bureau of Federal Prisons Halfway House.
"Andrea is an insightful leader who has years of experience and has proven to be dedicated to delivering care that changes people's lives," said John Markley, regional chief executive officer of Centerstone. "We are fortunate to have the benefit of Andrea's experience and expertise."
Emily Dellamano | Director of Quality Improvement | Centerstone in Illinois
Emily will serve as the key Quality Improvement staff member in Illinois for her new role as director of Quality Improvement.
"I am very honored to be named the director of Quality Improvement," Emily said. "I truly enjoy my work in analyzing performance and designing, testing and monitoring interventions that bridge the gap between what is and what should be."
Megan Klaas | Director of Operations | Centerstone in Illinois
As director of operations, Megan, a Wood River resident, will oversee the grievance and Office of Inspector General (OIG) processes. She will also be responsible for statewide credentialing, health and safety functions, and the credentialing and operations support staff. She will also support and guide the operation team's budgeting processes, as well as organizing and monitoring the submission of state required reporting.
"Megan's experience in overseeing credentialing for large hospital systems combined with her operations expertise in critical care staffing for large hospitals in St. Louis will provide a great context for her role in guiding the Illinois operations team in its day-to-day activities," said Anne Tyree, chief operating officer for Centerstone.