Expectations & Negotiations: Couples Who Compromise, Thrive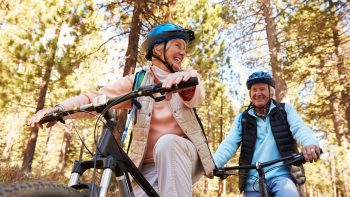 From how to load the dishwasher to what to do on vacation, many couples are in constant conflict about how to handle their differences.
Some couples put far too much energy into holding on to preconceived expectations of how the relationship "should" be, and less effort and energy into productive negotiations to resolve differences.
Learning how to negotiate can be challenging. This is especially true when there is an assumption of only one right way to do things.
Couples are likely to face many unexpected home and lifestyle clashes if they are not prepared to compromise.
The central struggle for every relationship is how to handle differences. In our culture, boys learn about hierarchy from day one. They understand that the guy with the most power wins.
Conversely, girls are taught to be nice.
"Nice" people don't learn to negotiate — they learn to give in. In a successful relationship, both partners need to negotiate and compromise to come to a mutually acceptable solution. This can be easier said than done, however.
Relationships with balance and joy require constant compromise, and some issues require much more compromising than others. Many trying issues with differing opinions can be equally split down the middle in their resolve — desired room temperature is one. For example, if one person loves an Alaska-type temperature and the other prefers that of the Sahara Desert, finding a mid-range temperature for the home can be the best solution.
Sounds easy, right? If all our differences could so easily be compromised however, we might miss out on learning more about each other and growing as an individual and as a couple. How we compromise with one another and the steps we take to resolve conflict can help build our relationships and create trust. It has been said that a great relationship does not mean 50/50 in efforts, but rather 100/100.
Typically, the type of relationship that was modeled for us as children is the influence of how we expect things to be in our relationships today. For example, those growing up in single-parent homes or homes where there was one dominating parent may have never watched both parents in negotiation. Because the majority of adults entering relationships have not witnessed a collaborative effort in terms of decision-making, it is difficult to draw from any personal experience.
Are you part of a relationship that thrives, even in the midst of conflict, change and differences? Or, are you so attached to your own expectations and outcomes that you don't know the first thing about the value of negotiation? While the early months of a relationship are often effortless and exciting, successful long-term relationships involve ongoing effort and compromise by both partners. Thus, it is worthwhile to learn how to get what you need from negotiations in a way that preserves and enhances your relationships.
---
Here are six key questions to ask yourself to assess your attitude of compromising in your relationship:
Do I value our differences?
If "yes," I can appreciate our differences and appreciate the other person.
If "no," I may see every move that is different than mine as a problem.
Is it okay if I am not right?
If "yes," I know that being right may have nothing to do with true happiness and harmony in a relationship.
If "no," I will spend lots of energy proving a point that, likely, is not life-altering anyway.
Am I open to learning something new?
If "yes," I will open myself to personal and relational growth, not to mention, perhaps learning a better way of doing something.
If "no," I will likely feel frustrated at others and at myself.
Am I able to compromise on a regular basis?
If "yes," I will inspire compromise in my partner and be a better partner for them.
If "no," I will feel cheated, and appear immature to others.
Can I put my needs aside to meet his/her needs?
If "yes," my relationship will thrive, my partner will excel and therefore our relationship will excel.
If "no," my selfish lifestyle will not bring fulfillment to others or myself.
Can we negotiate our differences with a spirit of love and respect?
If "yes," the "temperature" of our home will be pleasantly warm as we mutually work toward a better understanding of each other.
If "no," our home may be hostile and constantly filled with chaos.
---
A true partnership occurs when we are open, expand our ideas, loosen our rigid expectations and compromise. I challenge you to unleash your negotiating powers within an atmosphere of giving. You will become stronger, more confident and more empowered to be the change you want to see in all your relationships.
---
Know someone who can benefit from these tips? Share this article with them on social media by clicking one of the icons below.
---
If you are still having trouble and would like to reach out to someone about counseling, call Centerstone at 1-877-HOPE123 or visit our counseling webpage to find out more.
---
---