Managing uncertainty during this new phase of the COVID-19 pandemic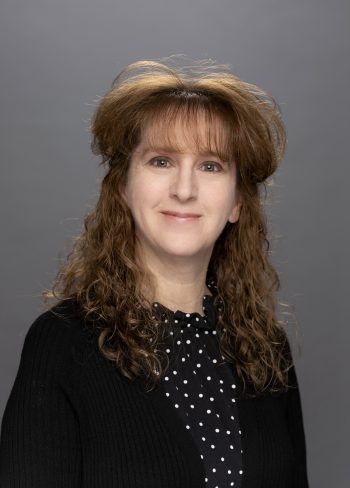 When the pandemic started back in early 2020, it was like we were shot out of a cannon. At Centerstone, we moved at lightning speed to move our staff to remote work settings when possible, and provided extra safety measures for our front line workers. After the initial rush to move home, many found that remote work allowed them to be more nimble, taking the guardrails off the typical 9-5 workday.
Now, as the Delta variant emerges as a growing threat, leaders face a different type of response from their teams. In the beginning, anxiety and fear were common feelings among workers, regardless of their work setting. As vaccination rates climbed, we started having a glimmer of hope that we could get back some semblance of normalcy in our lives, and that hope was snatched away by the rise of vaccine hesitancy and Delta infections. Many of today's workers are disappointed, irritated, even upset, about the slow adoption of the vaccine in their communities. The back and forth guidance on masking and social distancing has breed uncertainty and anxiety, and that is very difficult for more people as we tend to prefer order over chaos.
There are some ways to help manage uncertainty in this new phase of the pandemic:
Personally:
Plan for the worst. What things can you prepare for yourself and your family in the event of prolonged restrictions? Preparing or making plans for how to facilitate day care, home schooling or caring for elderly parents will help you gain a sense of control and comfort. For some people, this can be as simple as cleaning out a closet; although, for others it can mean creating dedicated spaces at home for the long haul.
Take care of yourself. Everyone recommends this, but we all need a reminder during periods of stress. Build things into your everyday routines that allows you to be well.
Reach out to the people you care about, including friends or family members. Re-establish contact if you've found yourself in a period of retreat over the past eighteen months.
Give yourself grace. One thing we hear often is people saying they feel guilty for their anxiety if they haven't experienced profound or catastrophic loss. They think, I have it better than most, so I don't have a right to complain. The truth is we are all entitled to the feelings of loss and anxiety that this period brings.
Professionally:
Intentional listening. Leaders, round on your teams by checking in on them with intention. People need space to talk about how hard this is, and even how frustrated they are about those who remain unvaccinated. In this time of crisis, asking good questions and actively listening as staff share their feelings is more important than ever. Directly ask, I know this is hard. How are you doing, tell me what's going on with you? And, listen for the answers.
Culture matters. Infusing language about the company's culture is more important than you realize. If you are a leader, make sure you are well versed on your company's benefits. Know how your EAP works and share that information with your staff. Often, people aren't fully aware of the benefits that are available to them or how to go about taking advantage of them.
Reach out. Don't be afraid to ask for help. Connecting with your colleagues about your challenges strengthens your relationships and can generate practical tips for coping. Protect your mental health. If you are experiencing difficulties, reach out to your company's employee assistance program (EAP) or professionals to help you.
How long the effects of the pandemic will remain is unknown. As the data and science change daily, people continue adapting to the newest version of reality. One thing is for certain, we have to take care of ourselves and each other the best ways we can.
By Becky Stoll, Vice President of Crisis and Disaster Management for Centerstone.
---
---