National Stop Bullying Day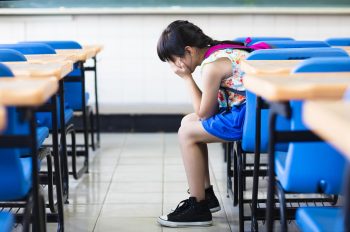 Every February, the U.S. marks National Stop Bullying Day. While this isn't a day most of us commemorate each year, National Stop Bullying Day offers an opportunity for us to consider the children in our lives and begin a community-wide conversation about bullying. This is a conversation too few adults are having today, but it is an important one.
The concept of bullying certainly isn't new, but it is a problem that has become increasingly dangerous. As new technologies emerge, the way bullies target their victims continues to evolve. A taunt once hurled on a schoolyard and forgotten in days has become pervasive verbal abuse that is cached online forever. Online social networking sites, blogs and smartphones enable bullies to extend their impact on victims, allowing for around-the-clock harassment. When bullies target victims online or through text messages, it is often difficult for victims to escape and even harder for parents and school officials to act on the violence or slander that occurs.
Research shows that 42 percent of children have been bullied online, and of this group of victims, one in four has experienced this kind of bullying more than once. It is important for children, parents, teachers and community leaders to discuss what can be done to stop this growing epidemic. Here are a few guidelines and suggestions to help parents protect their children.
Monitor your child's use of technology: Even if you don't suspect your child is being bullied, it's important to be aware of how they are using today's technology. Monitor their reactions and emotions when they are online. If your child is on Facebook, stay up to date with their online profile. Look for signs of bullying, depression or other concerning issues. The same advice applies to other technology, like texting. As a parent, your presence is powerful and you may be able to prevent bullies from harming your child.
Report bullying behaviors to appropriate officials: Resist confronting the bully or the bully's parents. Instead, report any unlawful or harassing behaviors to law enforcement. If incidents happen at school, report them to school officials. If your child receives cruel texts, don't respond; instead, make copies of them. This evidence may be useful to report to school officials or law enforcement. Set up online filters to block the bully's messages.
Educate kids about bullying at an early age: Teach them what bullying means and what to expect as they get older, and ask them to promise to talk to you if someone ever makes them feel bad about themselves. Additionally, talk to your kids about social pressures that could prompt them to bully others and teach them why bullying is wrong. Look for signs of anxiety, depression or suicidal thoughts. Caring conversations with your child can impact their emotional health.
Ask for help: If the torment of bullies becomes too much, contact a mental health professional for help. Because bullying can have long‐term devastating effects on our children, we must remain committed to reporting the first signs of bullying and offering help when our children need it most.
Even if your child isn't being bullied, it is still important to educate them about the topic at an early age. By having these conversations early in life, you may be able to prevent the negative emotional impact bullying could have on your children in the future.
If your child needs professional help to heal from the emotional scars of bullying, contact one of Centerstone's experts. We're available 24 hours a day, connecting families to the services they need.
---
---